Would you buy or maintain a Parachute based solely on price?
"A breather vent is critical safety equipment and it's important you know the full facts ….Dedicated to helping the tank storage industry stay safe, compliant and profitable, you can only mitigate risk by understanding where you are exposed"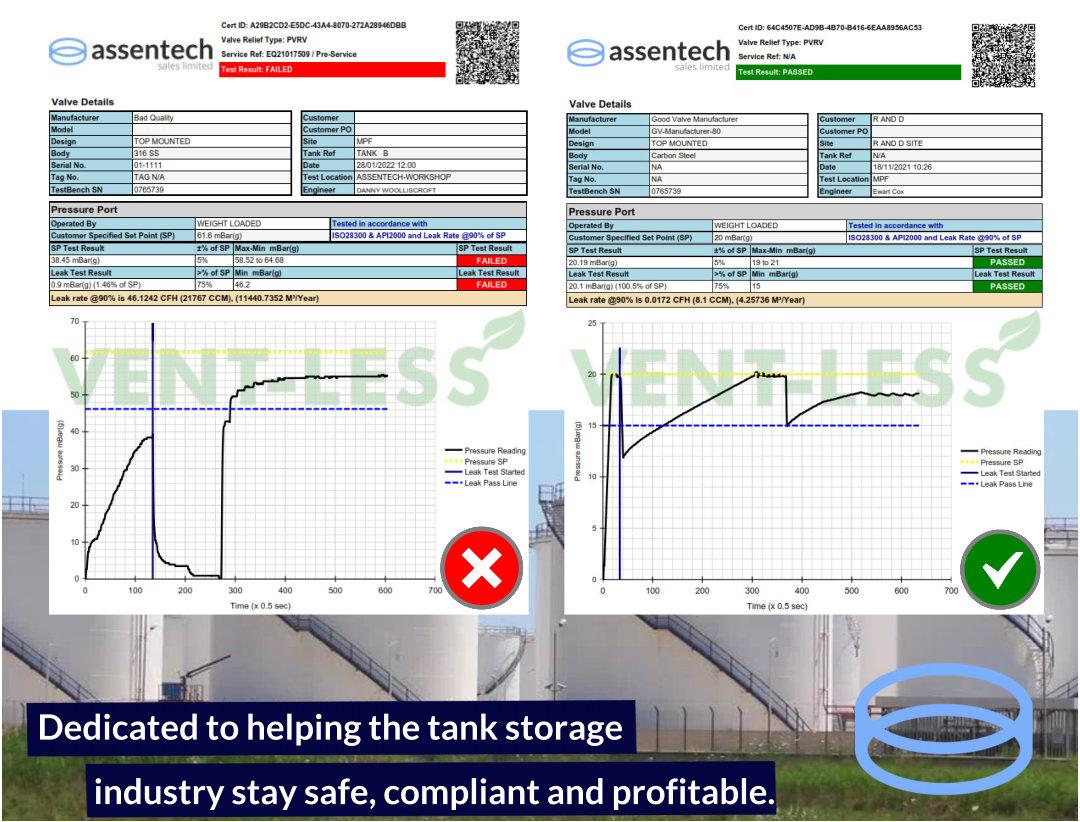 HOW CAN YOU UNDERSTAND YOUR EXPOSURE, MITIGATE YOUR RISK AND EVIDENCE YOUR DUE DILIGENCE?
A storage tank collapses despite you being told by the manufacturers that your breather vents were set correctly.
Litigation claims from chemical inhalation with insinuation your breather vents leak. How do you evidence they don't?
A tank explodes but you were told the breather vents met the setpoint and were functionally efficient. How do you prove it?
The Regulators request Individual leak test certification because of public complaints of odours. What can you provide?
 The insurers won't pay out without functional test certification and proof of comprehensive testing of breather vents.
Your yearly breather vent inspection highlighted corrosion on the pallet but you assumed it did not impact the performance.
You had assumed that any new vent was compliant with International Standards of API2000 and ISO28300 but you have been asked to evidence compliance.
 A storage terminal identifies odours and product loss from breather vents but they have been recently serviced. Does the Test Report confirm leak testing on both pressure and VACUUM port?
A vent supplier or service company claims that leak testing is not necessary on pipe-away vents but an Industry Expert advises that an untested pipe-away PVRV will leak in reverse across its vacuum seat emitting odours and flammable gas clouds.
Make sure you understand your responsibility and the Standards to keep your workforce safe.
Those involved in the Tank Storage Industry who have direct influence and control with procurement, environment, occupational health, quality, legal, insurance, finance, maintenance, safety, and sustainability should be aware that you could be held accountable if you procure and maintain a breather vent that leaks.
So what questions should you know about your breather vents, either at the procurement stage or during your ageing management plan?
What do you need to know about your breather vent functionality, performance, leakage rate etc, to ensure new and aged assets are fully traceable with regular reporting on functionality and leakage rate are recorded?
How will you evidence your duty of care, and continual improvement using the best available techniques?
You should hold evidence that demonstrates your due diligence and Corporate Social Responsibility. You are proven guilty unless you can evidence of your innocence.