Cryogenic Emergency Release Coupling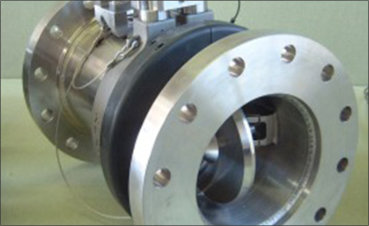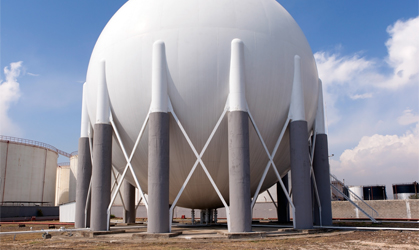 The Emergency Release Coupling offers a safe identifiable parting point within the transfer system, offering protection to your personnel and equipment. KLAWs Cryogenic Emergency Release Couplings offer the same Flip-Flap technology as the BAC, but the separation of the two halves is controlled by a release collar mechanism rather than breakstuds.
Controlled activation of the coupling is provided by using one of three collar release systems: Cable Release ERC, Hydraulic Release ERC and Dual Release ERC.
KLAW Cryogenic Couplings have long been proven to deliver reliability and we have developed close relationships with cryogenic transfer companies throughout the world.
Typically KLAW has been requested to supply Bunkering, Refueling and Loading Arm coupling solutions within cryogenic Industrial Gas transfer systems.
All KLAW units for Cryogenic application are tested on site to ensure they conform to the highest of industry and safety standards. Once tested all couplings are supplied with test certification which is provided at no extra cost.
Suitable for operating temperatures to -196°C (-320°F).
With current product sizes available from 1″ to 12″
Installation
Typically, a KLAW ERC is installed into loading assemblies, where at least one side of the coupling is attached to a rigid and fixed point.
Cable Release
This method of activation utilizes the collar type release. This system reduces the pressure and stress that may be applied to the media transfer system.
The Cable Release ERC is designed to be installed between a fixed rigid point and a hose string, with the cable to the Cable Release ERC and the end of the hose string.
The Emergency Release Cable is then activated when the hose string has a force applied. The connected cable therefore releases at the predetermined break load setting.
This release method enables a safe activation and limits the risk of any associated strains on the transfer system – risk to operators is also reduced.
Hydraulic Release
Due to its reputation for proven reliability, the KLAW Emergency Release Coupling (ERC) with Hydraulic release is one of our most popular activation solutions and is recognized around the world as a dependable and leading choice for global organisations.
This advanced release system can be offered for integration into an existing on-site hydraulic supply or alternatively, depending on the volume of products being supplied, a Manual Hand Pump activation method.
An alternative Hydraulic Power Unit system can be provided to generate activation as required.
Dual Release
The advantages of this type of Emergency Release Coupling is that it offers multiple methods of release.
In the event of an over extension of the hose string, the cable release mechanism will create the activation. In the event of an over extension on the connected hydraulic system, the coupling is also activated at the pre-determined point.
If there are no existing hydraulic systems in place, KLAW is able to offer either the required Hydraulic Power Unit (HPU) to accommodate the activation or alternatively provide a manual hand pump activation method.
The solution offered by Assentech will be determined by your specific needs.
We supply a broad range of loading equipment and complete loading platforms, gantries and racks.