Corporate Social Responsibility (CSR)
Demonstrate your Corporate Social Responsibility and only buy leak tested breather valves and keep them certified to the Standards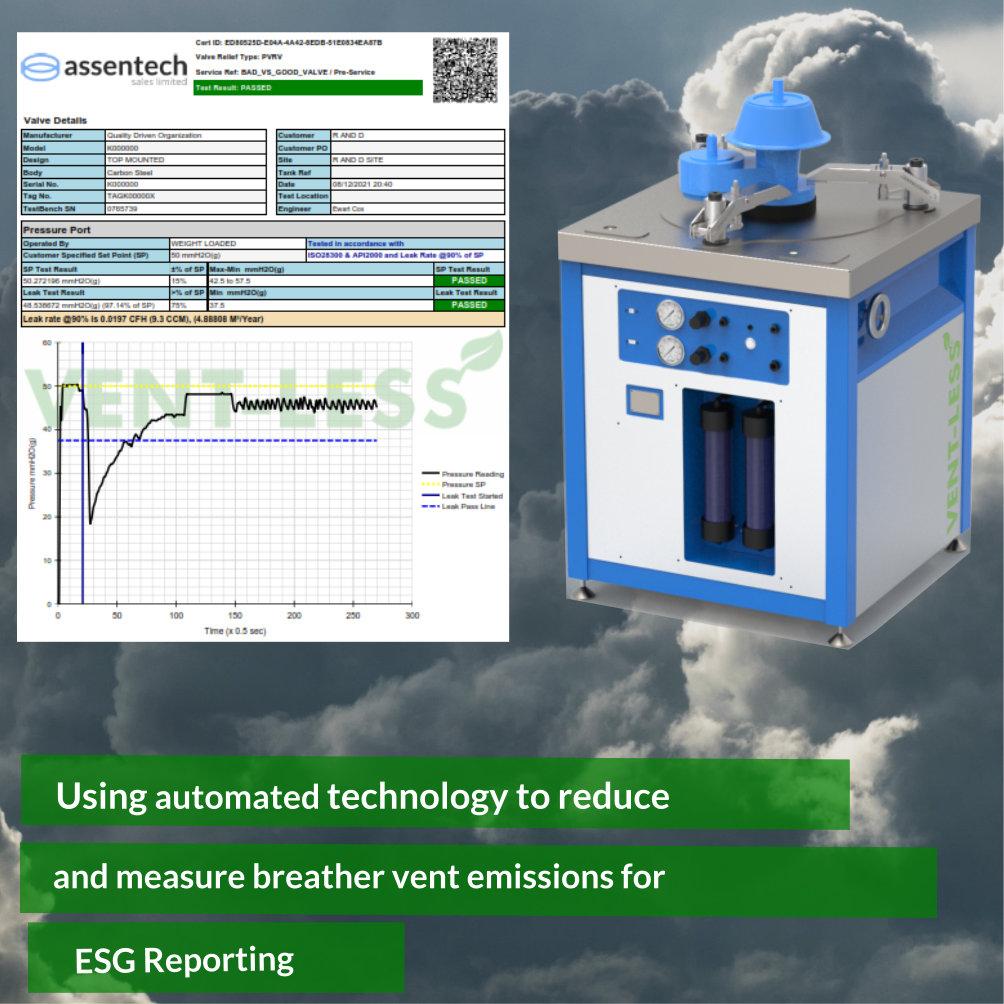 Assentech strives to support the tank storage industry to stay safe, compliant and profitable by providing the facts and knowledge, enabling our audience to make educated decisions on product procurement and maintenance practices.
To demonstrate Corporate Social Responsibility (CSR) engagement, it's important that businesses demonstrate environmentally friendly practices and buy breather vents that do not leak. Tank Storage facilities can be significant contributors to greenhouse gas emissions, pollution and waste but by committing to environmental responsibility, a business takes ownership over its impact on the environment.
Businesses should also act with economic responsibility in mind. Stored media is costly and allowing leakage into the atmosphere has a financial impact. Often a quality breather vent will cost you more to buy but a review of the lifetime ownership costs will show that payback is in less than 24 months for a product that has a life expectancy of 20 years plus. This approach demonstrates that the organization is making balanced financial decisions that prioritise "doing good" and demonstrate economic responsibility.
A well run, safe and clean facility wants to know where dangerous fugitive emissions are escaping. With less than 10% of breather vent manufacturers offering individual leak test certificates on new valves there is a lot of room for improvement. Reduction in emissions can be dramatic. Assentech recently recorded a reduction in GWP emissions from one valve from 161 tonnes to 158 kilograms.
After so many years of cheap, low-quality pressure vacuum vent manufacturers dominating the industry we are putting power into the hands of end-users who can now measure the performance against the requirements of international standards ISO28300 and API2000.
Assentech is at the forefront of helping the industry to maintain ageing assets and identify poor quality and unsafe breather vents. The revolutionary Vent- Less test bench range automates breather vent functional testing. Providing the operator with set point, leak rate and verified flow capacity, for each vent that is tested. Using artificial intelligence and software programmed to follow the industry standards to get the most accurate and repeatable test results. A feat that is virtually impossible to re-create manually. The Vent-Less technology can be operated by a technician who doesn't need detailed knowledge of the standards and has no influence on the results. These features set the Vent-Less test bench apart from its contemporaries by offering irrefutable results that support investment in quality equipment and service activities.
Assentech has the tools to document leak rate volumes for clear ESG reporting. A business's measure of success goes beyond the bottom line!