Changing Industry For The Greener-Storage Tank Emissions Control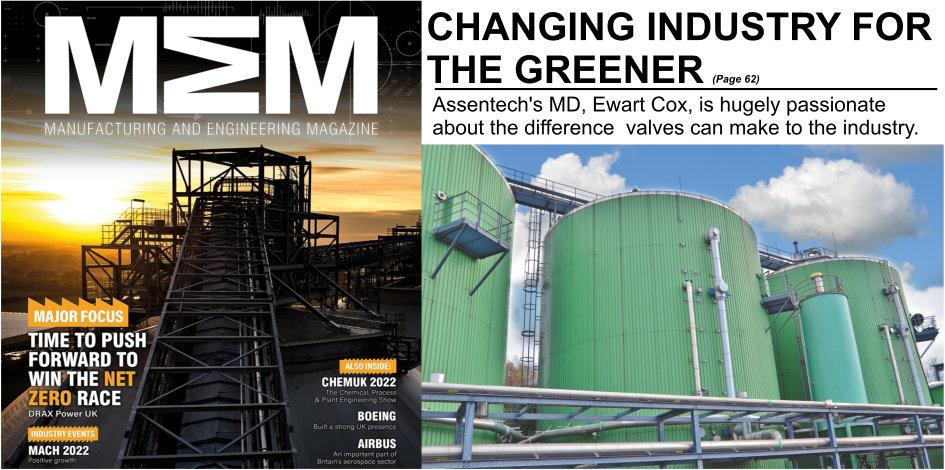 It's an unfortunate reality that many breather valves made do not meet the Industry Standards (API 2000 and ISO 28300) when they leave the manufacturer? The reason for this is only to save costs. Assentech's MD, Ewart Cox, is hugely passionate about the difference valves can make to the industry.
This is an astounding fact that exposes the industry to the danger of leakages, or worse. Assentech is on a mission to change the industry mindset to prioritise safety and the environment over cost.
In the industry, Tank breather valves are generally viewed as low tech mechanisms only required to fit large storage tanks without any real need to meet particular criteria or quality. However, this is far from the truth.
The reason a tank valve is fitted to a tank is to keep the vapour space closed to the atmosphere at all times except when pressure and vacuum approach design limits of the tank. It is a vital safety component of a tank.
Unfortunately, the general lack of knowledge amongst end-users and regulators about breather valves has allowed suppliers to gain a commercial advantage. This has determined that cost, above anything else, is the main factor in a purchase. The true losers in this situation are end-users and the environment.
Instead, end-users and regulators should consider quality, because in the long run this will save on costs, and if the manufacturer can prove this through the correct documentation. Firstly, from a safety perspective, if a manufacturer does not test each valve prior to dispatch they cannot verify that the device has been assembled correctly. Pressure and vacuum pallets are interchangeable so the first indication of a badly assembled valve could be when a tank collapses on commissioning.
To prevent falling victim to these dangerous events, purchasing and maintaining valves to recognised standards can keep the workforce and assets safe, whilst representing utilization of the best available techniques. Any professional seeking to achieve ISO14001 environmental management will be looking to adopt best practices in all aspects of asset management.
In the storage tank industry, calibration and leak testing should be required as a minimum. If the risks were known, professionals wouldn't be risking site safety just to save money. Unfortunately, The Production Testing section in the standards is not a type test because manufacturers are not held to regulations. The manufacturer should certify the production test results of every valve manufactured to ensure quality and prevent potential leakage
"Assentech is dedicated to holding the industry to standards and providing end-users with fully compliant equipment and service. Building a solid business around these uncompromising values has been challenging at times." Cox says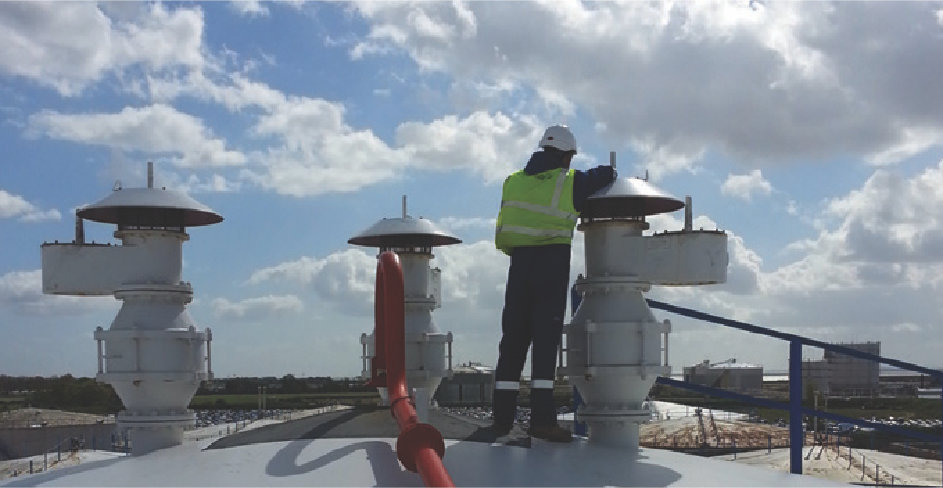 Rather than compromise our principles Assentech chooses to raise the expectations of the industry by developing test equipment and methodologies to improve safety, reduce environmental emissions and help increase end-user profitability. This is the classic value proposition that end users, service companies and valve manufacturers are becoming increasingly aware of.
Passionate to drive change in the industry towards a greener future, Assentech has developed the first fully automated mobile vent test bench. This device is state-of-the-art technology that uses AI (artificial intelligence) to profile a vent function against algorithms that enable it to 'think' and react as it tests.
Traditional manual testing requires a high level of skill and precise hand/eye coordination where two technicians can produce very different results from testing the same valve. This eliminates that inaccuracy.
"Unnecessary vapour losses and odours can be easily eradicated by using informed procurement of new equipment and the use of best available techniques in maintenance of the ageing plant," says Assentech Managing Director, Ewart Cox. "After many years of testing on a high-tech solution. Development of our new device started in 2018 after our old manual unit was stolen from the back of our van. We launched our new range last month and have received a lot of interest."