Assentech have extensive experience in the supply, installation and servicing of tank top equipment, as well as a full understanding of the theory, standards and legislation that applies.
As well as sizing, supplying and installing tank top equipment, we also service in-situ and refurbish, test and re-certify at our purpose built valve center – one of only 2 Groth Approved Repair Dealer workshops in Europe.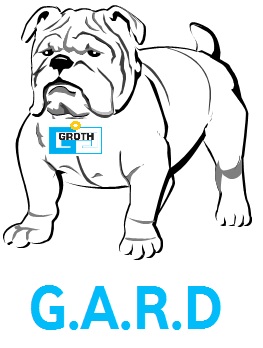 Groth Approved Repair Dealership
How Can Assentech Help?
Customers involve us in their tank venting requirements for a number of reasons including;
New requirements
Problem venting applications
Equipment Upgrades
Leakage testing of installed base – you should get an air rush when you lift a gauge hatch else your vents may be leaking
Refurbishment
Familiarisarion with API2000 6th edition
Checking vent sizes following pump upgrades
Installation of emergency relief vents
Checking old vent sizing to assess whether equipment is deemed fit for purpose under current standards
Fitting flame arresters to existing vents
VRU Optimisation
Reducing nitrogen bills
Servicing current equipment
Training site staff on tank venting and API2000
Calculating how much vapour losses are costing
Calculating the breathing requirements of a tank