Liquefied Gas Loading Arms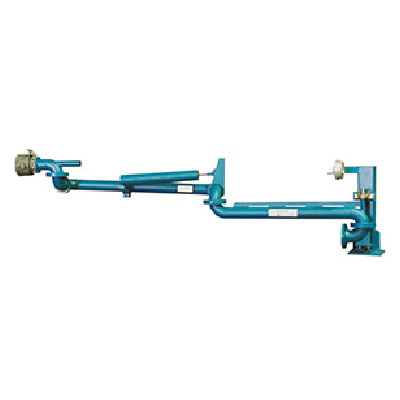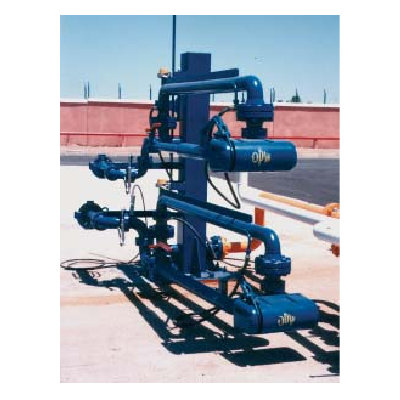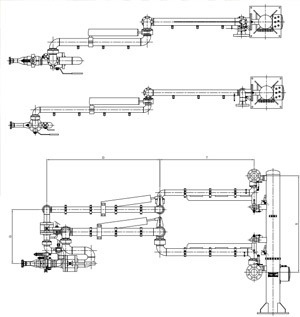 OPW manufacture a comprehensive range of Top and Bottom loading arms for liquefied gases which are designed to offer maximum flexibility and safety during loading and offloading operations. Typical applications we have worked with are the transfer of LPG, Gas condensate and similar media into Railcars or Tank trucks, with connections made at the rear, side or top.
A set generally consists of a 3"/dn80 product arm and 2"/dn50 vapour arm or for higher throughputs, a 4"/dn100 product arm with 3"/dn80 vapour arm, typically mounted on a common stand post.
Associated components include a shut-off or loading valve, purge-or relief line & safety break away coupler as well as position indication and parking lock.
Coupling systems can be offered to accommodate any customer standard and all OPW LPG sets the unit can be folded together for convenient, compact storage away from the traffic flow.
We appreciate that few applications are 'standard' so as with all OPW equipment, we can accommodate a variety of custom applications.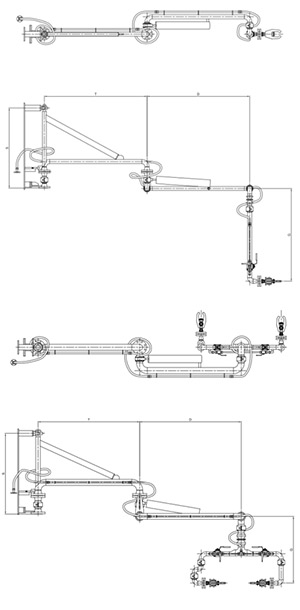 Features and Benefits
Dimensioned to suit customers working envelope
Easy to handle, smooth operation
Compact storage when not in use
Balanced end swivel assembly for easy handling
Swivels equipped with grease nipple
Durable construction
Available in 2" / dn50, 3" / dn80 , 4" / dn100 with ASA or DIN flanges
Inverted intermediate swivel and/or inlet  orientation possible
Boom arm can be made with upwards or
downwards slope
Wide range of swivel seal material available
Pre-balanced at the factory to minimise installation and commissioning time
Alternative materials of construction 316/316L Stainless Steel
Standard Materials of Construction – other options available
Inlet swivel Carbon steel
Intermediate swivel Carbon steel
End swivel assembly Carbon Steel
Swivel seals  Buna, EPDM, Fluorocarbon, PTFE
Boom arm   Carbon Steel
Primary arm Carbon Steel
End assembly  Carbon Steel
We supply a broad range of loading equipment and complete loading platforms, gantries and racks.