HILTAP Fittings -Transfer Loading Safety Quick Coupling
For the Toughest High Low Temperature and Pressure Applications


OPW's HILTAP  series features innovative couplings for high and low pressures as well as temperatures. For over a decade, the HILTAP™ and RapidLOK family of products have served global industries, providing safe transfer solutions for some of the most difficult and demanding liquid applications.
This all-purpose, high-performance quick coupling offers a non-restrictive flow with no variation in pipe diameter when required and conditions allow.
The reusable sealing components are made of different metals that have their own unique hardness and thermal properties, so as to further enhance the seal as temperature changes are encountered.
The sleeve retaining ring ensures safe venting at any residual pressure. The HILTAP Brand offers front line solutions and allows design engineers to specify safe and environmentally responsible connections.
The HILTAP 3TL and LQC couplings offer additional safety and protection in those situations where frequent disconnection of pressurized lines may occur.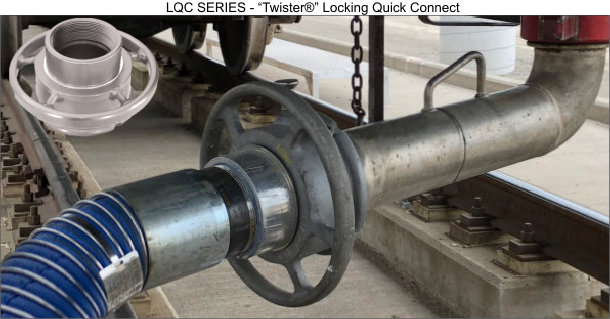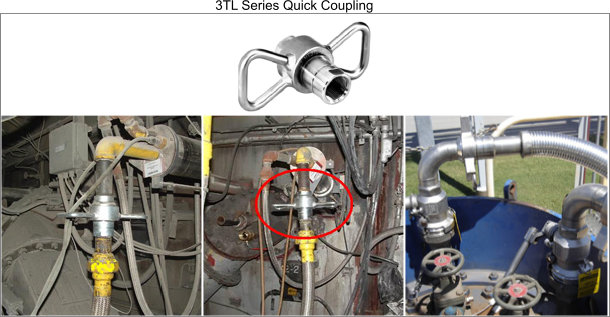 IDEAL FOR CRYOGENICS takes on virtually any pressure at any temperature
DESIGNED TO REPLACE hammer unions and conventional CAM locking couplers
REUSABLE metal-to-metal wedge seal with secondary redundant O-ring seal
NON-RESTRICTIVE FLOW characteristics for faster hookups
No variation in pipe diameter for most sizes
UNIQUE AUTOMATIC SAFETY FEATURE vents residual pressure
ELIMINATES BRUTE FORCE CONNECTIONS (i.e. hammers & pipe wrenches) – reduces muscular-skeletal injuries
APPROVED FOR CHLORINE SERVICE
We supply a broad range of loading equipment and complete loading platforms, gantries and racks.