Breather Valves, Conservation vents or Pressure Vacuum Relief Valves (PVRV)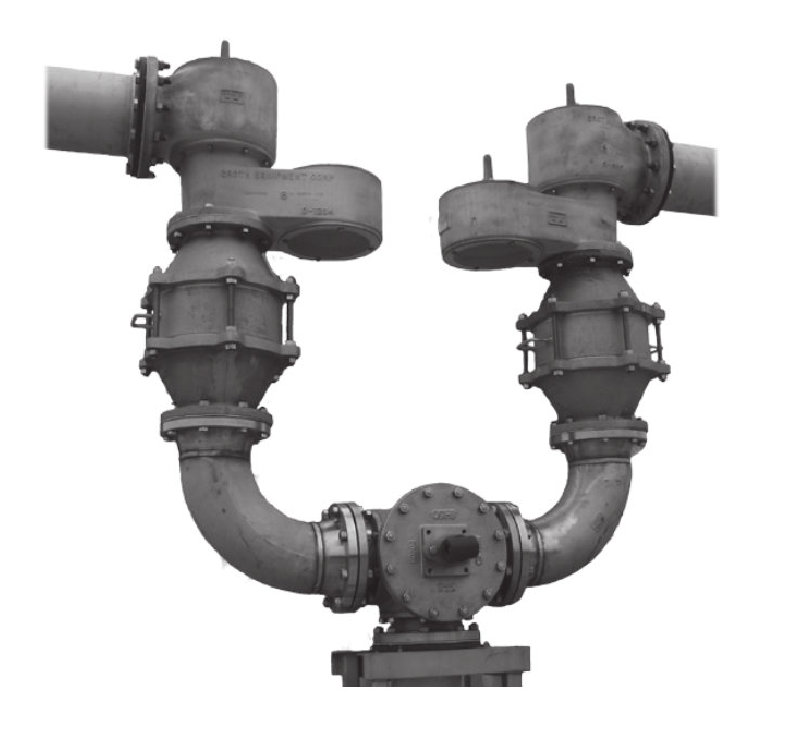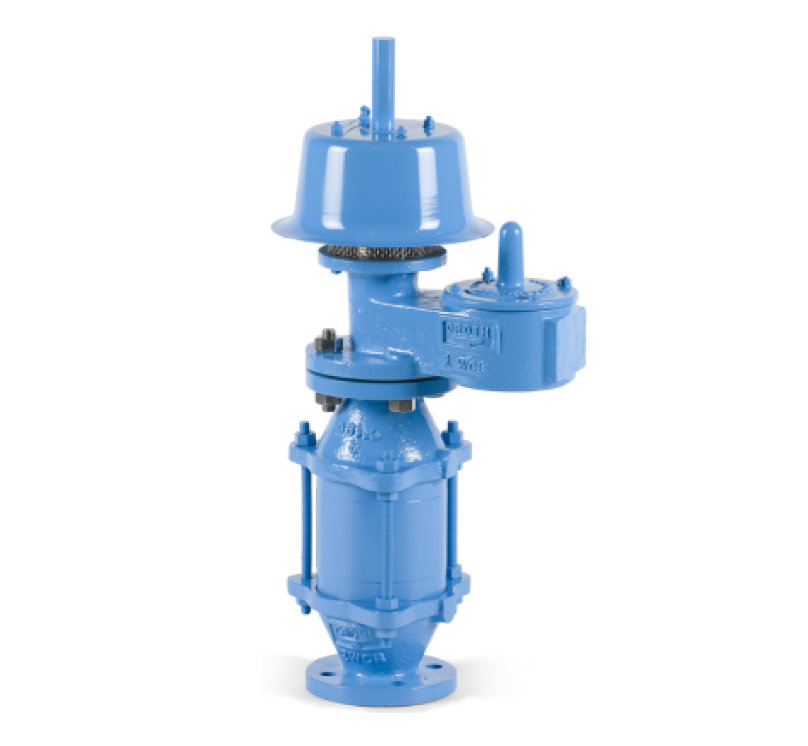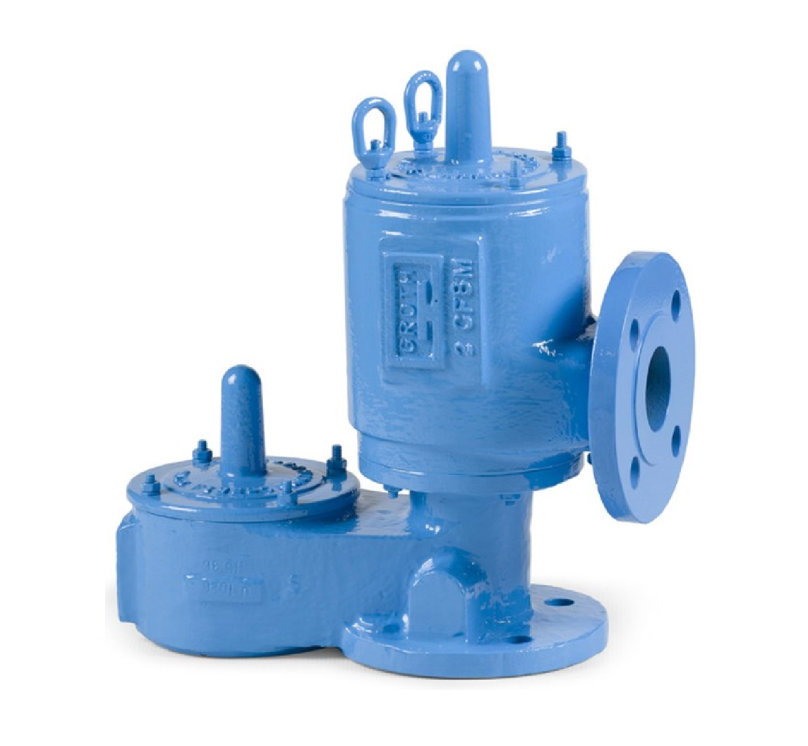 Pressure Vacuum Relief Valves (they are also commonly referred to as breather valves, conservation vents or tank vents) are designed to protect your tank from damage created by overpressure or excessive vacuum.  We prefer to use the name "Conservation Vent" because the conservation of vapours is a key part of running an efficient and effective storage tank as well as preventing fugitive emissions. Fugitive emissions not only cost tank farms revenue and quality, it negatively impacts the environment and workers health too. Combined Pressure and Vacuum (PVRV) Relief Valves allow a tank to vent (breathe in and breathe out) during filling, emptying and when thermal effects require.
By using a combined unit, you only require one nozzle and have a single piece of equipment to maintain.
Over-pressure or vacuum in a tank can happen because of several reasons like liquid movement into or out of the tank, weather changes, fire exposure and other circumstances resulting from equipment failures or operating errors.
Assentech only supplies relief valves with individual leakage and calibration certificates. Leakage testing is now part of ISO 28300 & API 2000.  It's disappointing to note that most manufacturers supply only calibration certificates (not including the leakage tests) which are now technically in contravention of ISO 28300 & API 2000. Testing each vent takes a minimum of 1 hour at the factory and is not something most manufacturers include with every vent. It is usually a cost adder option but we at Assentech include it in our basic price.
We only supply the best quality PVRVs, here's why …….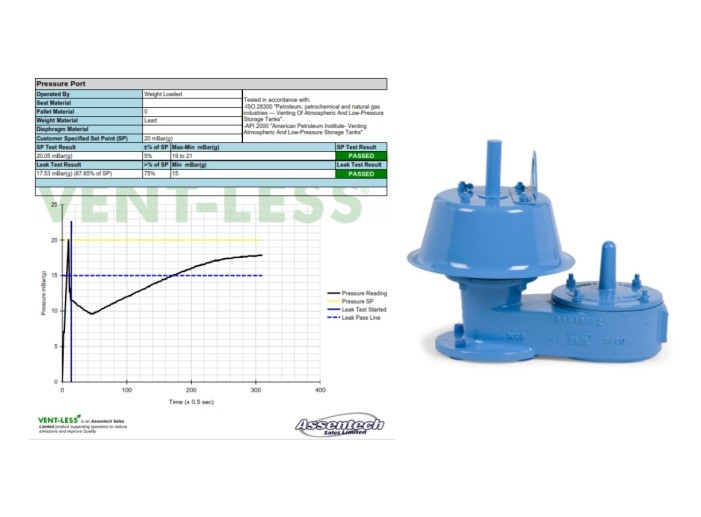 ☑ Compliance
Vent Calibration / SetPoint certification
Individual Vent Leakage Certificates in accordance with ISO28300 or API2000 on both vacuum and pressure ports.
Maximum sealing  – no emission loss.
Regulator, public and environmental confidence.
☑ Aftersales Support
Assentech is the only authorised repair and service centre with the technology, equipment, certification and knowledge to detect leakage, test performance and maintain your breather vents to keep you safe and compliant. We have full access to factory spares, fully traceable.
☑ Documentation
A full and comprehensive range of industry-specific compliance sheets, certificates and reports are available on request.
Valve's design features:-
Body
Casting heat numbers provides full traceability on calibration documentation.
Range of materials available to suit all applications.
Premium casting designed to block all leak paths.
Weights
Quality weight material and ISO 9001 full traceability through the supply chain
The weight package is a uniformed shape with even distribution.
Material options enable operators to select the best compatibility, ie, lead weights are unsuitable in food application etc.
Diaphragms
Superior material diaphragms, ie, FEP Teflon to ensure sealing capability, longevity and reliability.
Full ethical and traceable supply chain adhering to ISO 9001
Diaphragm material choice enables full compatibility with stored media.
Premium quality mirror finish diaphragm
Seat Ring
Air-cushioned sealing technology
Manufactured using a durable, corrosion-resistant material, ie, SS 316 to withstand adverse weather conditions and maximise lifespan.
Machined and lapped
Full material traceability to ISO 9001 through the entire supply chain.
Fasteners
Stainless steel to ensure longevity, reliability and sealing.
Cross drilled nuts for locking wiring.
Identification
ISO and API compliant nameplate includes Flow capacity, Tag, Serial Number and SetPoint
Sizing
Access to the Manufacturer's sizing programme to check vent size.
Flow test results generated on API/ISO approved flow test rig.
Full range of sizes and connections available to suit all needs.
Related pressure and/or vacuum safety relief and venting equipment