Revolutionising Breather Valves (Pressure and/or Vacuum Relief Valves) Testing
As a technical advisor on both API2000 and ISO28300 Standard Committees, Assentech's Ewart Cox explains the need for accurate testing and calibration for low pressure and vacuum relief valves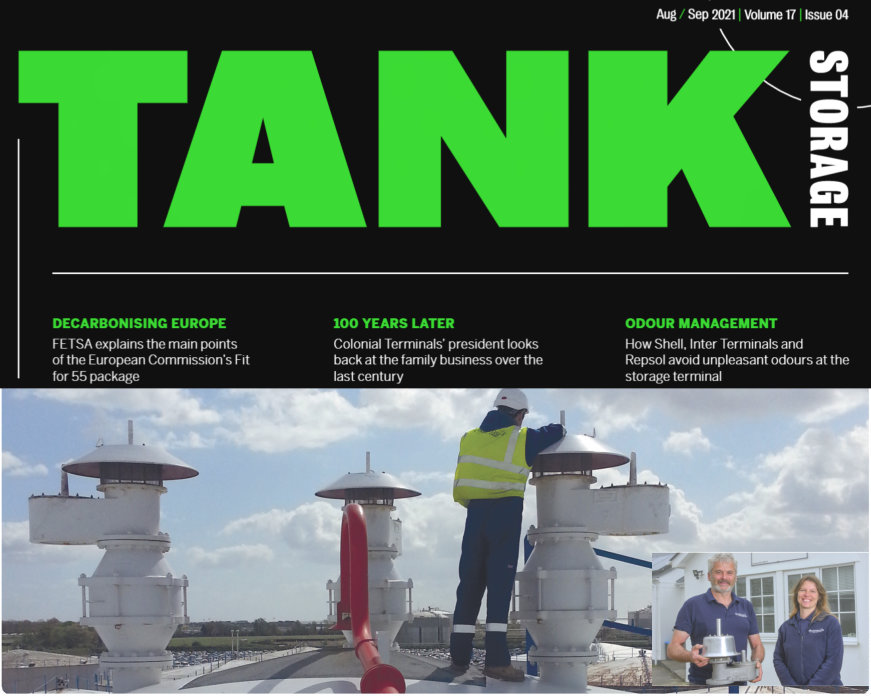 UK-BASED Assentech has been developing a lightweight aluminium test bench for its own use for quite a few years. 'Many of our clients started asking where they could buy such a device so that got us thinking about designing one to offer to end users,' Cox explains. Testing tank breather vents accurately takes more knowledge and experience than one might expect. The two international standards guiding manufacturers and users of best practices in-tank venting devices are API2000 and ISO28300. Referring to API2000, section 5.4 defines the need for manufacturers to test every vent prior to dispatch for leak rate and calibration.
'In the 25 years I've been involved in the industry I've been frustrated that the vast majority of breather manufacturers ignore this requirement in order to cut costs,' Cox says.
'A manual leak and calibration test could take up to 20 minutes so this is viewed by the low-cost producers as a production bottleneck and cost that could be avoided,' Cox adds. 'This results in poor vent designs being commonplace and a huge disparity in costs between the cheapest devices and the quality ones.'
Buyers are often unable to determine the reasoning for such a disparity in costs as they all look alike so Assentech decided to create a device that the manufacturers could use to test production vents quickly and empower end-users to maintain installed devices using the best available techniques.
Another important reason to buy a vent that has been tested by the manufacturer prior to dispatch is to ensure that it has been assembled correctly. Storage tanks are €1m+ assets so it is surprising that some operators do not insist on evidence that the vent was checked prior to installation.
'Can you imagine the catastrophic damage a PVRV would cause if the pressure and vacuum pallets were mixed up on assembly?' Cox asks. 'A device supplied without evidence of functional testing prior to shipment should be avoided.'
In the early days Assentech struggled to find tank farm operators that were willing to invest in thorough periodic testing of their tank vents but that is not the case anymore. For a relatively simple technology such as tank venting, there has been little interest in developing new technologies but that is changing quickly. Operators are now seeking to optimise profitability invest in quality equipment. The reduction in site odours and evaporation losses can be quite dramatic.
Sustainability and quality are closely related. Well run tank farms have long understood the benefits of efficient tank venting and the benefits of reduced asset corrosion, water contamination, the presence of flammable vapour clouds and odours and the need to protect staff and neigbours from health issues related to long term exposure of volatile organic compounds. What is fairly new is the need to also comply with ESG reporting. Assentech works closely to the structure of EEMUA 231 which is an invaluable guideline for free download and is a
key part of any integrity/maintenance managers resource library. Since drafting the Paris agreement at COP21 the IPCC (Intergovernmental Panel on Climate Change) has collaborated with the big accountancy firms on metrics and reporting of emissions by the big firms.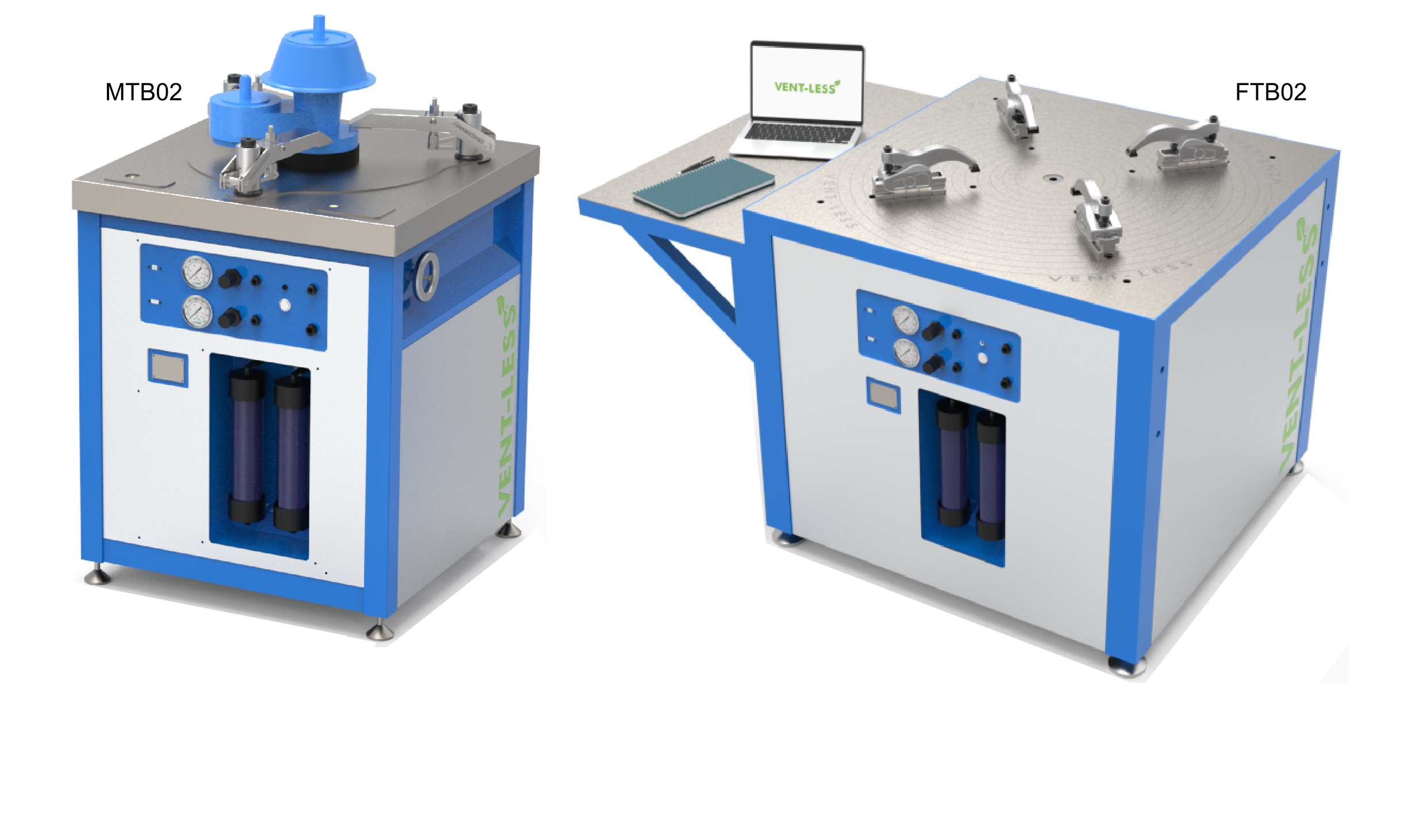 So Assentech has produced a device that can produce a full leak rate and set point test for both pressure and vacuum ports in under 2 minutes, which can do five main things;
Assentech's test bench optimises the latest artificial intelligence technology using neural networking and complex algorithms that ensures results are 100% repeatable and reliable. 'Once the valve data has been entered and you hit go it's fascinating to see it go hunting for valve pressure and flow characteristics,' Cox says. 'It is actually thinking and reacting to valve responses to differing flow and pressure conditions.' Tank breather vents are modulating devices so do not just pop open at the set point. When doing this test manually the technician has to carefully balance air feed flow while observing retained pressure characteristics. Even the most skilled and knowledgeable technicians struggle to obtain repeatable results. This is why Assentech invested heavily in automating the process. Its device takes measurements every 200 milliseconds and makes multiple decisions spontaneously. This device is programmed to work as an independent assessor that follows a pre-programmed sequence of tests. Assentech has invested 25 years of knowledge into the programming so detailed knowledge of the standards is not essential to operate the bench. As such it can be easily operated by site maintenance technicians. In addition to measuring a vents ability to attain over
75% of set point as per the standards the test bench will then proceed to test the volume of leakage at 75%, 90% or at the operating pressure. The results include a full pressure/flow profile curve that is instantly available for download or transfer by on-screen QR code.
PROVEN RESULTS
Assentech recently ran a case study on a methane storage facility. The client had low-cost vents installed a number of years ago but had attracted the attention of the Environment Agency for excessive odour emissions of H²S. Assentech looked at the application and proposed a solution using the best available techniques. As a consequence, the storage operator reduced the measured leak rate of 40 SCFH (the old valves) at 90% of the setpoint and replaced them with a factory-tested unit with a verified leak rate of 0.05SCFH. Assentech used its calculator to establish that the old valves produced 545 tonnes of emissions and lost a value of methane worth £12,563. The replacement devices cost double the price to buy but will leak just under 185kg of emissions and just £12.73 of lost methane. The small site had four vents on-site so the operator was able to save £50,252 in lost revenue and reduce 2,179 tonnes of emissions over a three year period. This is a significant saving that can be proven using the output from the test bench and has formed a significant step towards compliance with ISO14001. Online demonstrations of the test bench are available. The devices can test tank breather vents from 2-30" size and are available in mobile or fixed versions, as well as having a full self-calibration check facility.
Assentech recommends terminal operators always insist on individual leak test certificates and walk away from suppliers who offer weak batch certificates of conformity. The company now has the first order from the world's most prestigious valve manufacturer and is pleased to be able to offer environmental benefits as well as improve efficiency and profitability for its customers.