Assentech becomes exclusive distributor for VocZero vapour recovery systems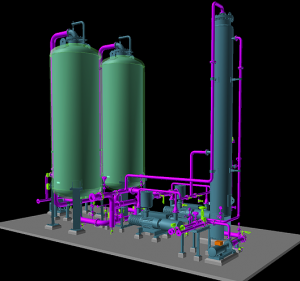 Assentech has been chosen as the official partner for VocZero Ltd. On offer are 17 standard models using adsorbsion on activated carbon technology for vapour recovery and VOC treatment systems. Each system uses the VZDuraVOC™ activated carbon package.
The VRU's are  built to meet the stringent health and safety requirements set out by European ATEX and Machinery's Directive.
This system works by switching from receiving to regeneration mode when the hydrocarbon analyser detects that the carbon filter approaches saturation point.
During regeneration a vacuum strips out the recovered hydrocarbon vapour which condenses in the absorbsion column.